The Distance Between Us
by Reyna Grande
October 2 - November 18
Free copies in Spanish and English will be available at the Antioch, Brentwood, Oakley, and Prewett libraries starting October 2.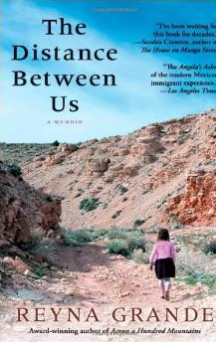 Join us for this community-wide read about the author's life before and after coming from Mexico to the United States as an undocumented immigrant. Reyna Grande's The Distance Between Us is an inspirational coming-of-age story about the pursuit of a better life.
About the Author
Reyna Grande was born in Iguala, Guerrero, Mexico and was just two years old when her father left for the United States to find work. Her mother followed two years later, leaving Reyna and her siblings behind in Mexico. Reyna made her own journey north in 1985 and entered the United States as an undocumented immigrant. Now an award-winning author, Reyna holds degrees from the University of California, Santa Cruz and Antioch University. More information about Reyna.